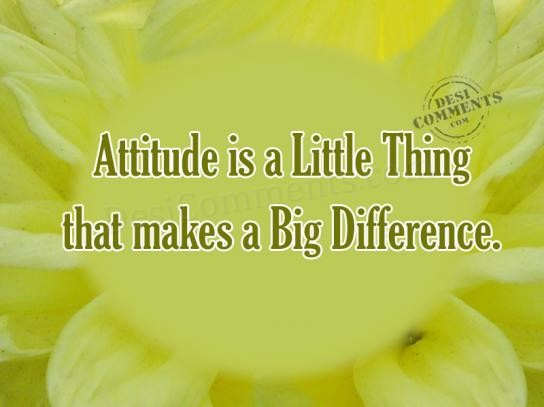 It is all in the attitude you carry about yourself. How do you view yourself? Do you consider yourself mess up? Do you consider yourself a failure? Do you consider yourself a loser? Well, honey your not going to feel any better putting yourself down. You are a portrait that God took time, effort and energy to breath life into. He took his time and he made not one mistake. Yet,some of us carry this attitude of being this failure.
I use to have the worst attitude about myself, and boy did it suck to hell the way I was my own worst critic. I sat down everyday and pull apart everything I saw about myself . I depressed me and I was a pity-party with the sad face party hats and gloomy decorations I came to the realization that I was weighing myself down with self -doubt and failure mentality. I was downsizing my value. I was this depreciating myself because well it was what I did .
I learned that I have control of my emotions and how I feel about myself. Have you ever seen like someone wearing the wrong colors, the wrong dress size and make-up. Yet, that person feels she is the Belle of the ball despite what other folks think. I can't hate on her self confidence or her fearless attitude to feel good and love her for who she is. Having a great attitude means you don't allow negative thoughts creep into your space. You don't allow yourself time to let fear and negative images trap you in a space where you feel stuck in that feeling.
Your attitude you carry about yourself will shine through you so if your hating yourself please believe it will shine and attract other folks who feel the same way. If you are carrying around negativity baggage yes you'll attract the same type of person willing to help you carry those bags. Someday we have to see our beauty , see our strengths and re affirm that, "Sugar , the woman looking in the mirror is one fine diva flaws and all. Kiss and hug yourself."
Life may not be always fair and easy it's up to you to affirm your beauty, your talent whatever that may be as well as keep as a reminder god never made a mistake on you. This is my food for thought and energy packet to get me and whomever reading this through the day. Oh and before I forget, " You Are Wonderful".
© 2011 Tamyara Brown- Tamluvstowrite